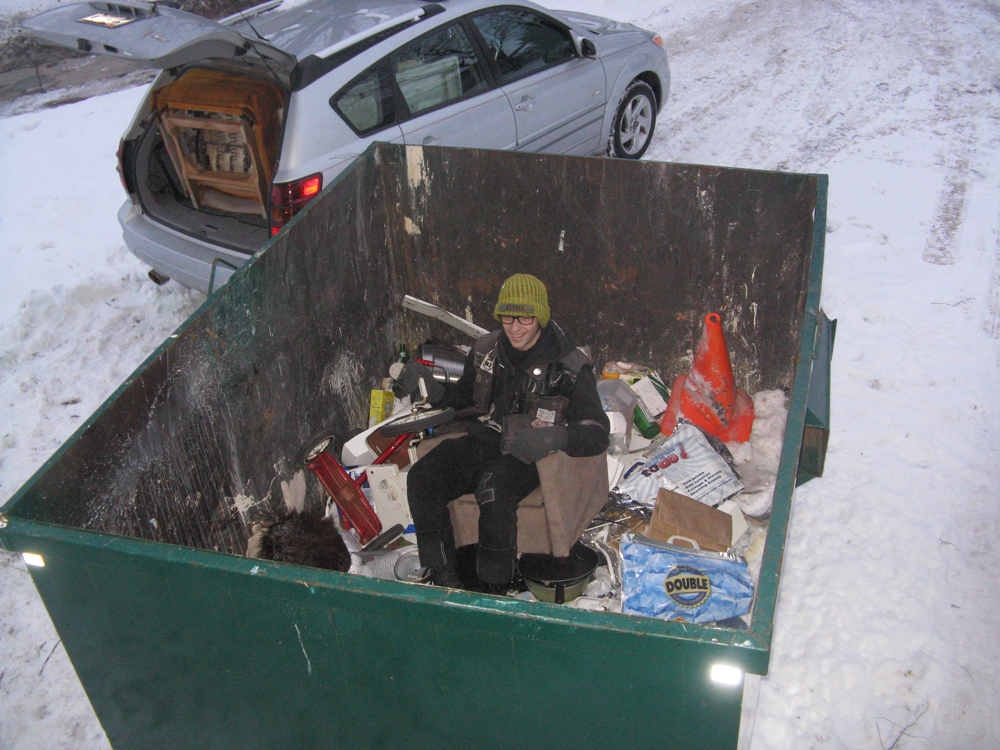 Here we see Max enjoying some quality time in his extra super comfy mini laz-e-boy. That chair was carried home on a tallbike and has since served many months of cluttering the front porch.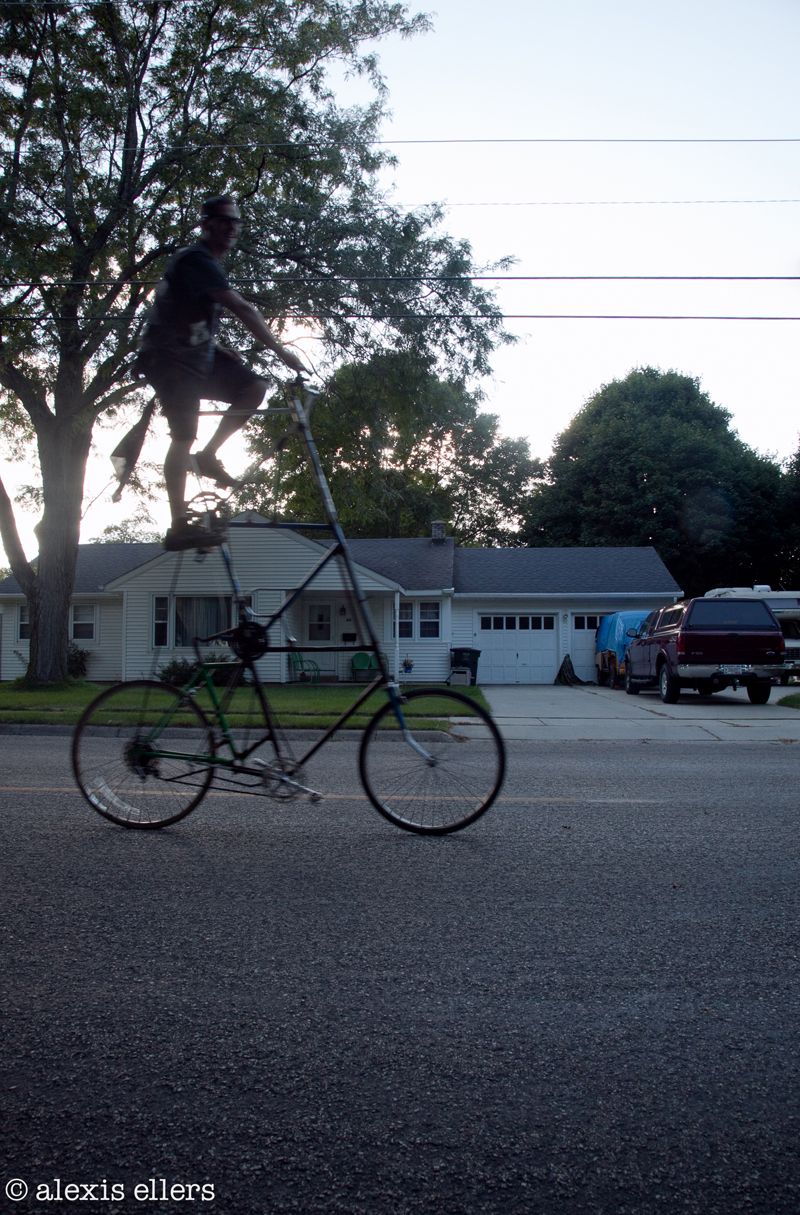 Max takes a golden hour ride on Elephantiasis.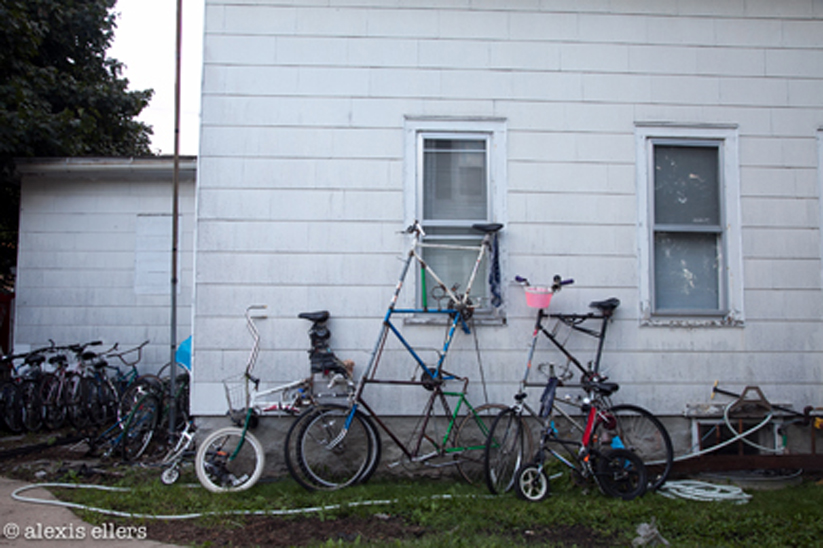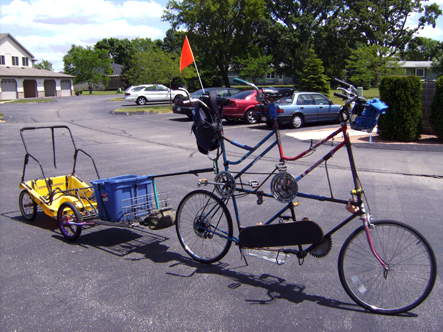 Some Jeeferson Talls
Niko Neckbreather- the tandem tall truck pulling tandem trailers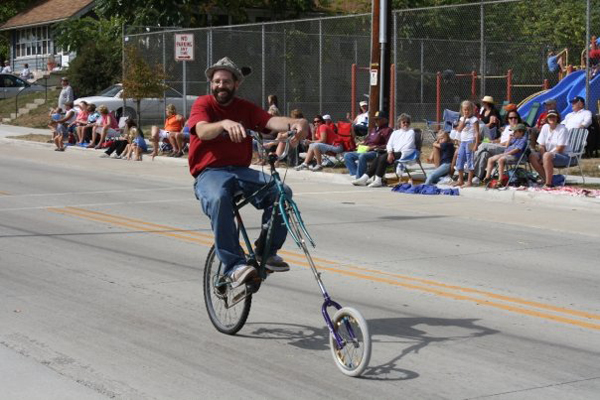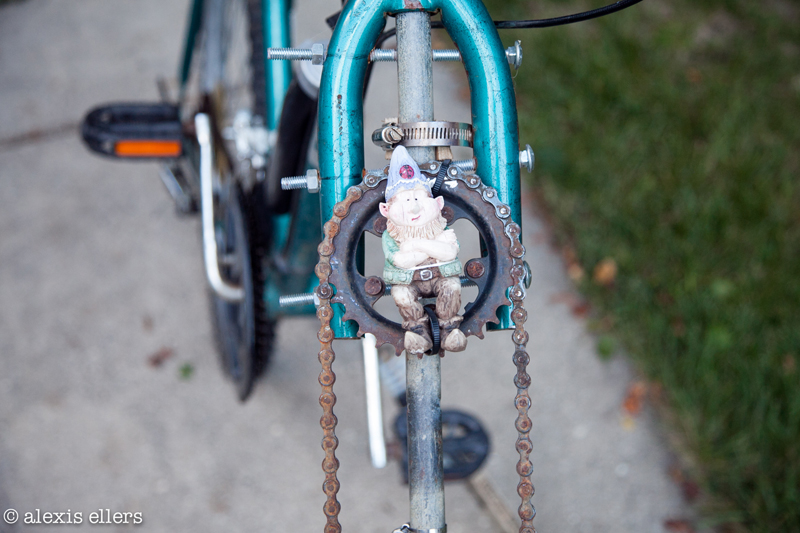 Poppa Jim Cruises through the Gemuetlichkeit days parade atop Jeefersons first chopper, "The Rat Pappy", also affectionately called "Poppa Chop." Originally made for a fathers day present. The hood ornament aboard the Rat Pappy.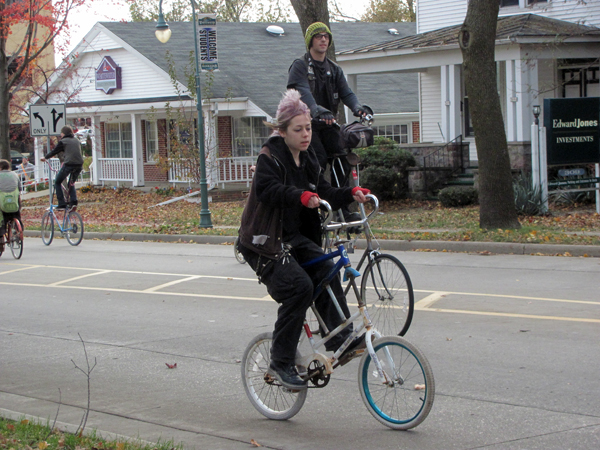 Molly and Max cruising through yet another parade aboard Crotchety Doldrums, and Boatmeal, respectively.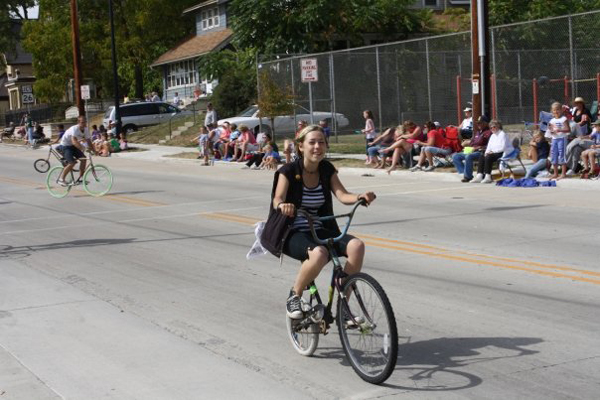 Molly riding the Gemuetlichkeit days parade on "quarter step," the microtonal wheelie popper.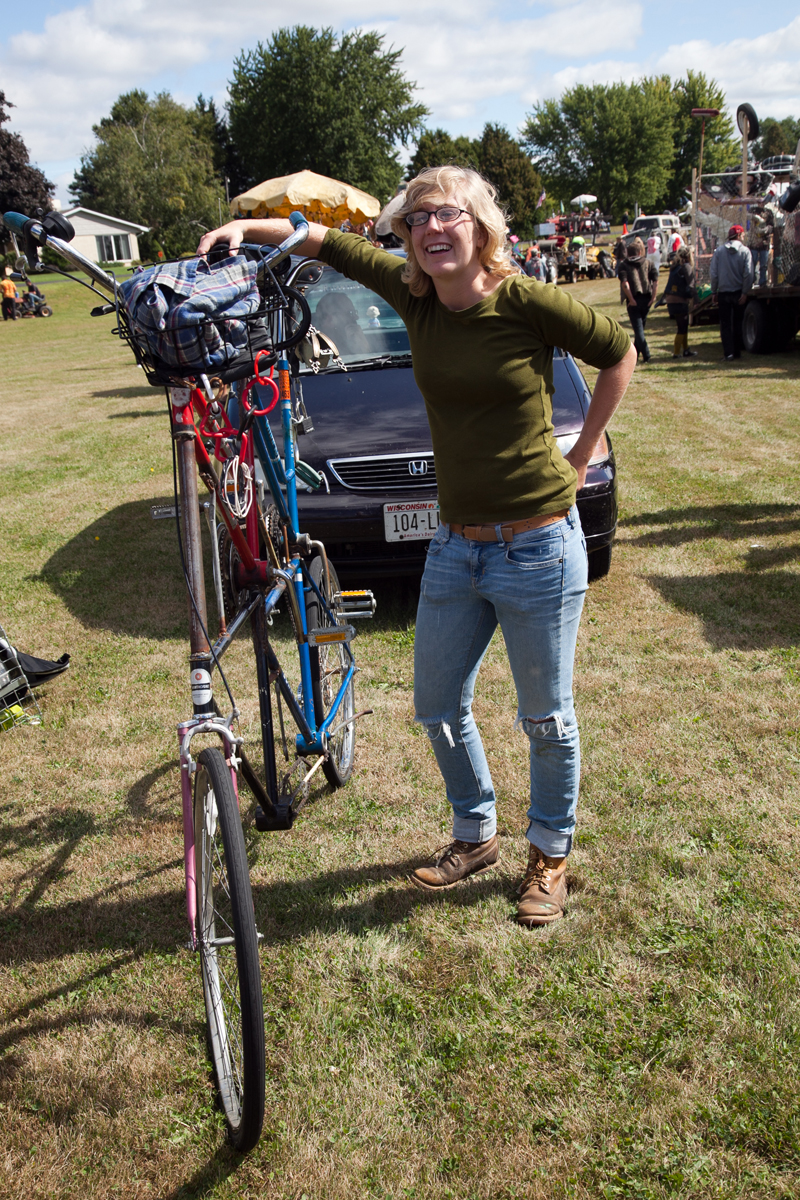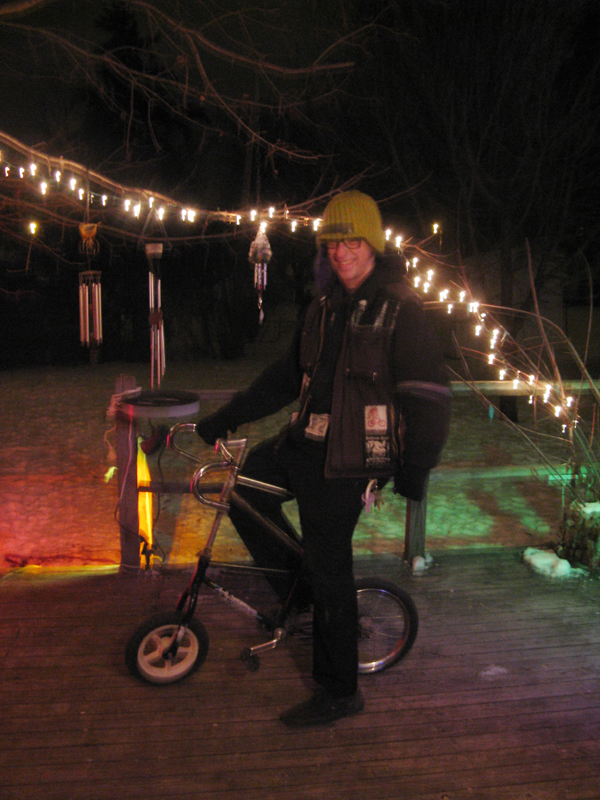 Claire with Niko Neck-breather at the junk parade lineup
Max just moments after the birth of Chattanooga Chopsaw.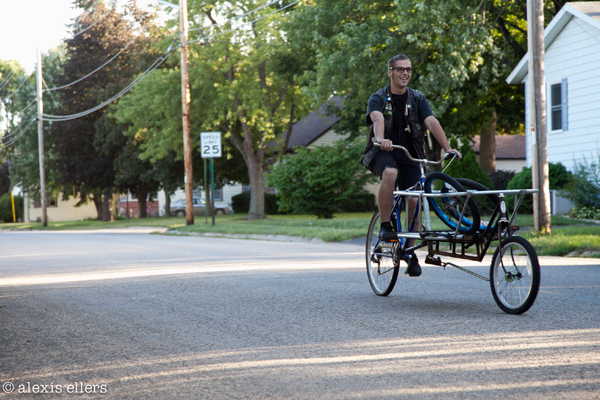 Jeeferson's "junkfiets" cookin' down ol' Dewey Ave.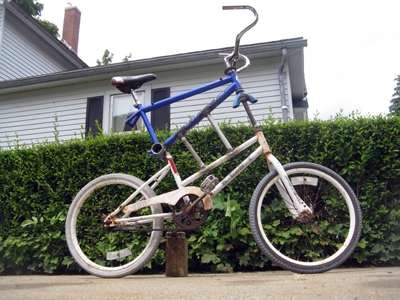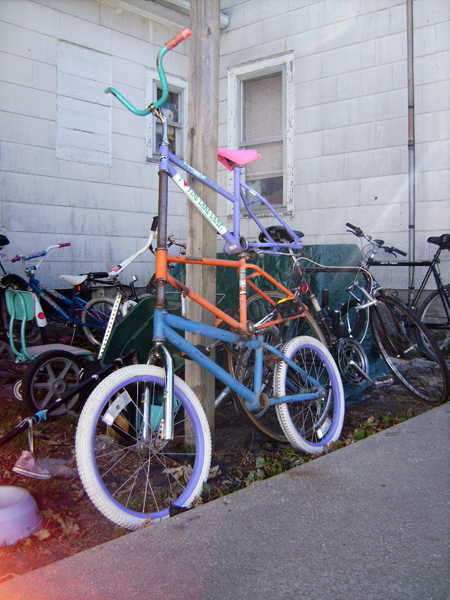 Grandpa Janet the triple small tall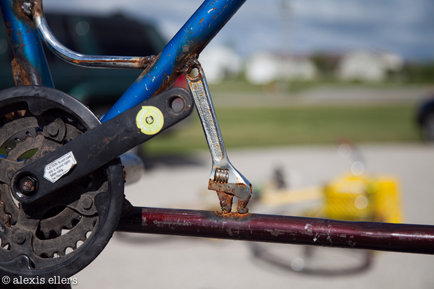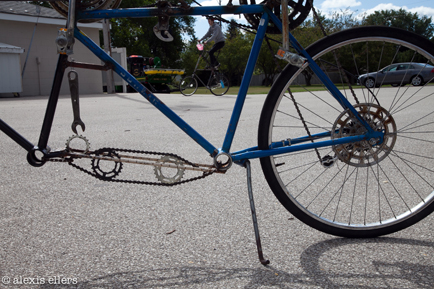 Busted out the jaws on your cheap crescent wrench? Don't fix that shit! Weld it to your trip high!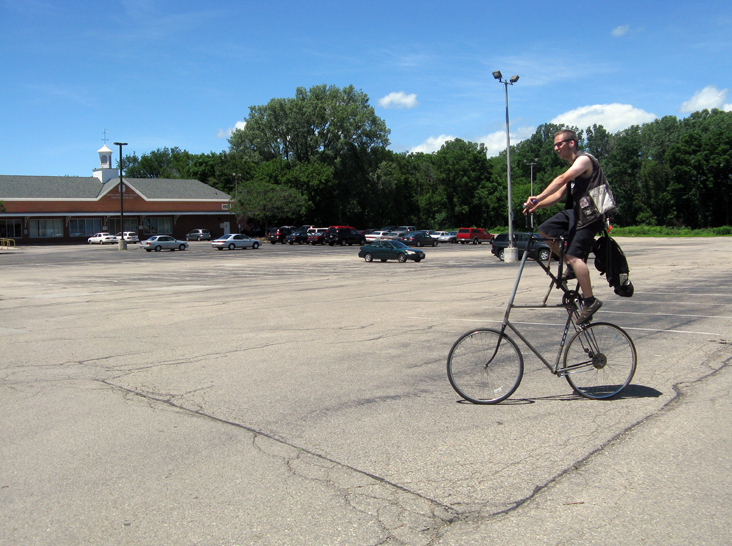 Max with the junk parade registration and "Djangly Reinhart." Dangerbike.
Boatmeal's original incarnation "Piles the beaver bike"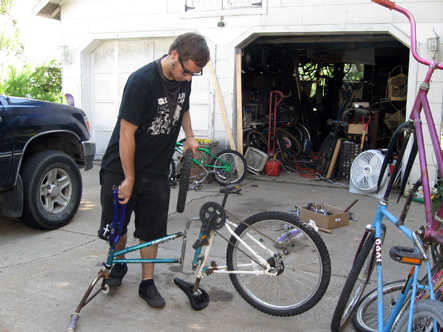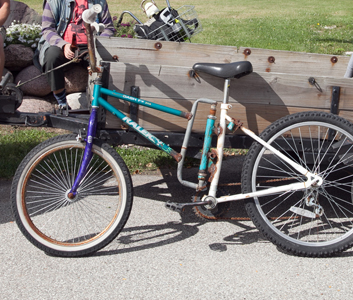 The birth of a busted ass swingbike.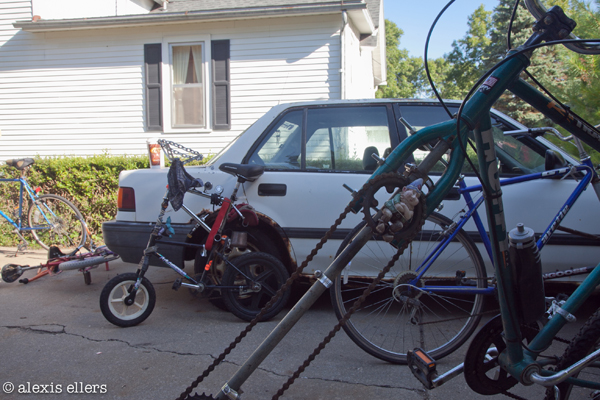 Rat Patrol Jeeferson's greeting for Chicago when they came up for the junk parade. Some jeeferson bikes waiting to head out to the junk parade.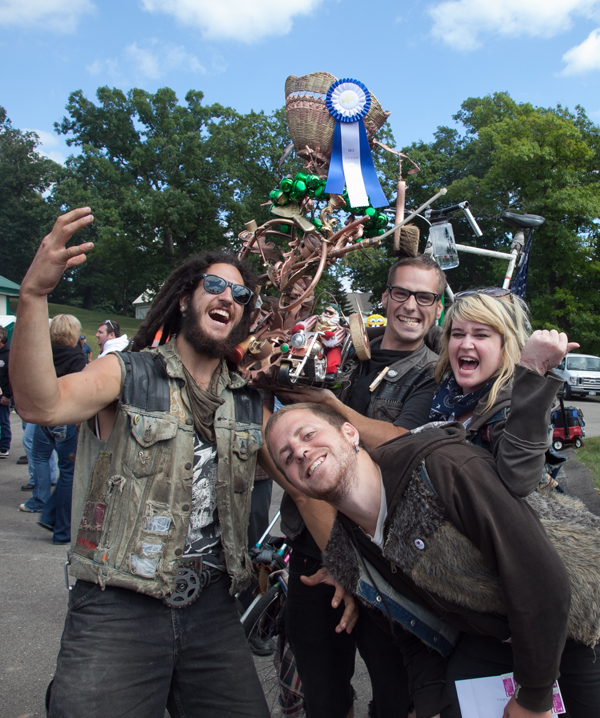 First place judges choice goes to The Rat Patrol bike club! An old pontoon boat filled with toilet seats perched dangerously atop a busted school bus can't compete with the junk we ride!