Split Pea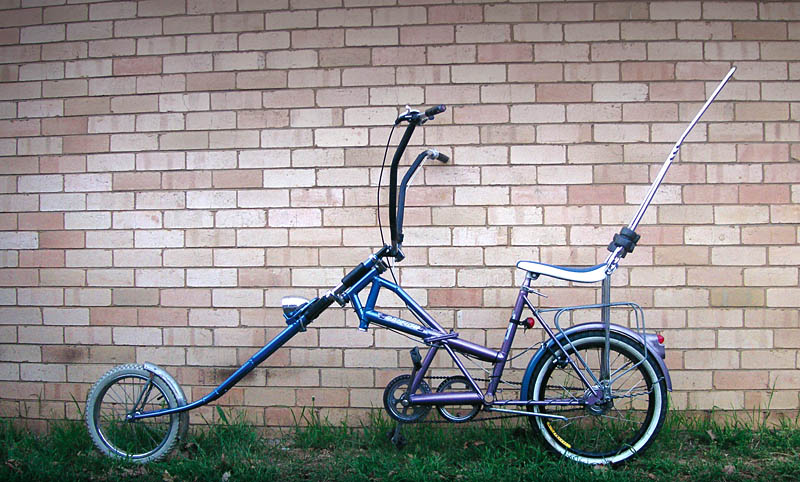 BUILDER:

Limp Jimmy

DESIGN:

Folding urban low-rider

BUILD:

A 'collector' dropped off this rather old-school Raleigh 20 (including a rare Sturmey-Archer 3-speed hub gear twist grip system, which limited the final size of her handlebars!), someone mentioned that "you could get a thousand pounds for that on eBay", so it had to be chopped... I was looking for a folding low-rider too hot to touch... and an excuse to employ the old redundant floating chainring idea. The building of Split Pea also marked some kind of personal resolution.

NOTES:

This is the coolest bike I've made so far — inspired by Tongue of Fire's Dennis The Chopper. She rides well.

Soon to add some pragmatic panier racks, one bag to carry important things like a puncture repair kit, pump and vodka — the other for beers.

MOST MEMORABLE RIDE:

Riding to Gel's 30th birthday party 15km from HQ... Nancy's THREE brushes with death (smashing into some scafolding on Yo Moma, 3 metre two-wheel slide almost into a row of supermarket cash registers, then avoiding a bus load of drunk macho buck's-night-fucks in the dead of an evil Belconnen night)... riding home in the early morning with Bloody Mary, both silently powering, thinking about how we will never do this again... NEVER AGAIN!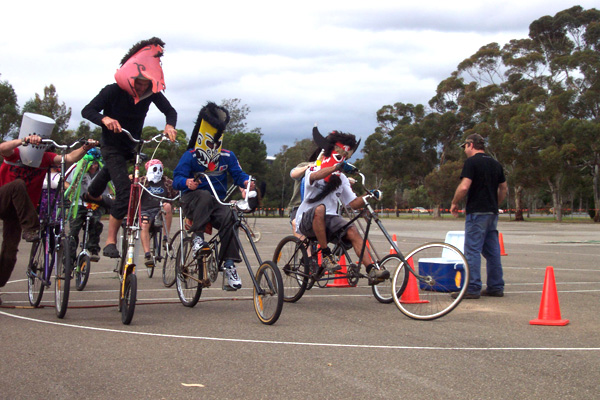 Two Humpz (above, right) KICKING ARSE on Dennis The Chopper, in the Blinker Race at TOF's Tallbike Convention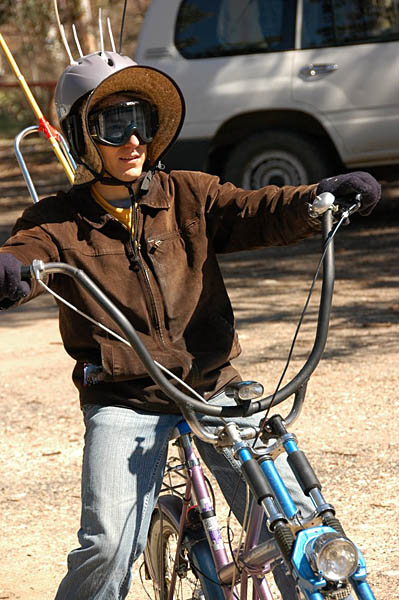 Guest rider, saying "fuuuuuuk..."