Disaster Recovery — A New Beginning :)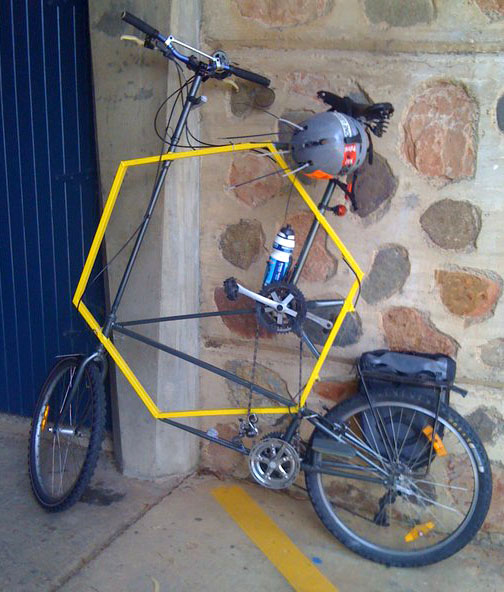 | | |
| --- | --- |
| BUILDER: | Limp Jimmy |
| DESIGN: | High tallbike using Hex Power Technology (HPT) |
| BUILD: | After doing 20,000km across several different states, Disaster Area was finally crushed beyond repair in December 2010 by a car — a complete write-off (except the handlebars and seat). They say every end is a new beginning.... this is the new beginning. |
| NOTES: | Use the power of the hex... HPT all the way! The floating chainring system actually WORKS in the vertical orientation — giddy-up! |
| MOST MEMORABLE RIDE: | Amanadah Palmer Ride, I wonder if anyone will write that one up? Fucking INSANE night!! |
Part I: the disaster...
It's easy enough to stamp on the brake pedal in fright, also easy enough to hit the accelerator instead of the brake... it just doesn't happen to most. Sadly, it happened to Disaster Area...
Here's what happened...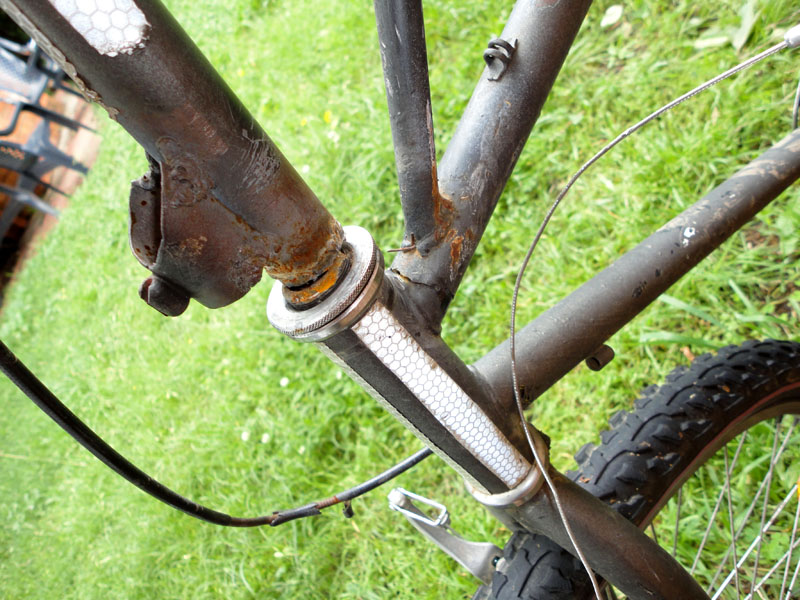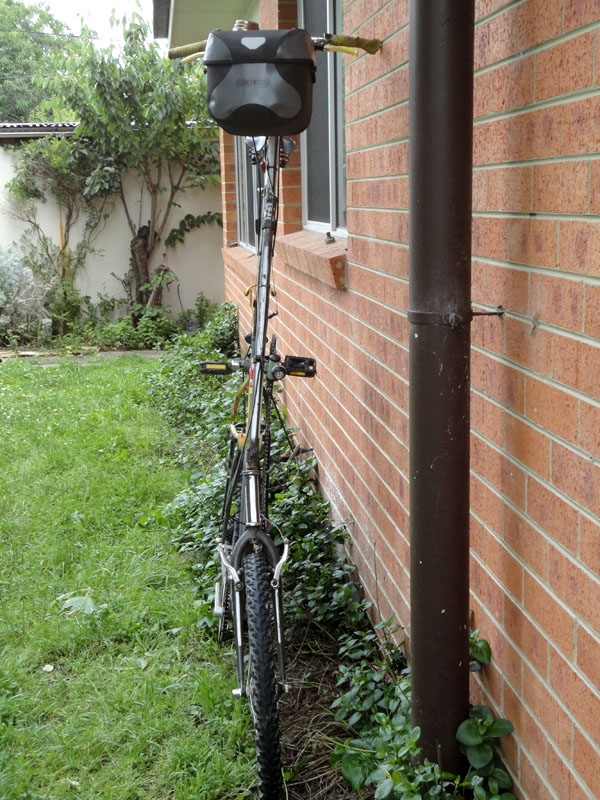 After a short grieving period lementing the loss of a bike I had ridden for several years and travelled almost 20,000km, I decided to make an artwork from the remains (which was great because I have to submit a canvas artwork for a lame work thingy!)... here it is: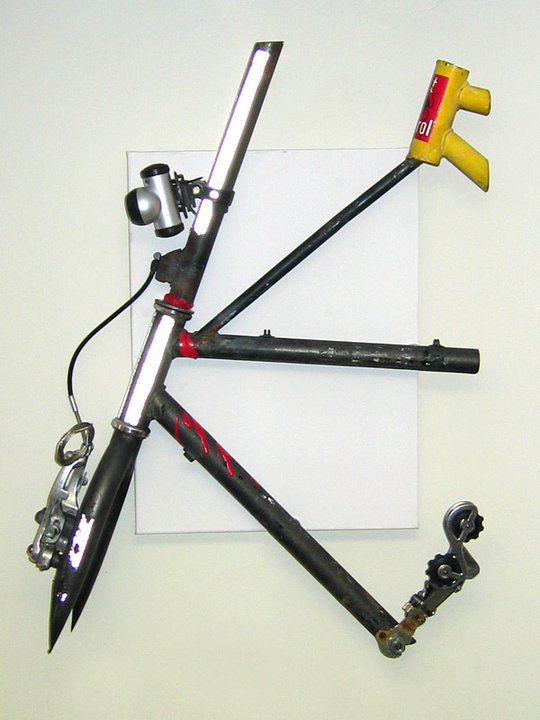 Part II: Disaster Recovery...
This is how the tallbike crushing incident has turned out: glad nobody got hospitalised and gosh, things really do have a way of turning out for the best... enter, Disaster Area :)
I'd been saving some 1940s rectangular section extrusion steel which had been salvaged and stored for some years... I'd been saving it for just the proper occasion and this was it! So, I had steel, next I took the designing phase into the digital age by photographing Disaster Area to re-produce a similar ergonomic postion and started playing with shapes... triangles, squares, pentagrams and so on. Hex power took over at this point, one hour on the computer later and we had a design which was exactly to scale.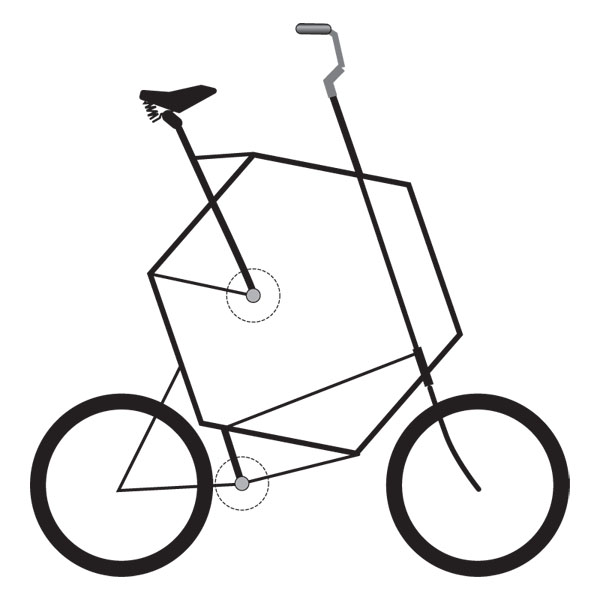 Then I made the hexagon...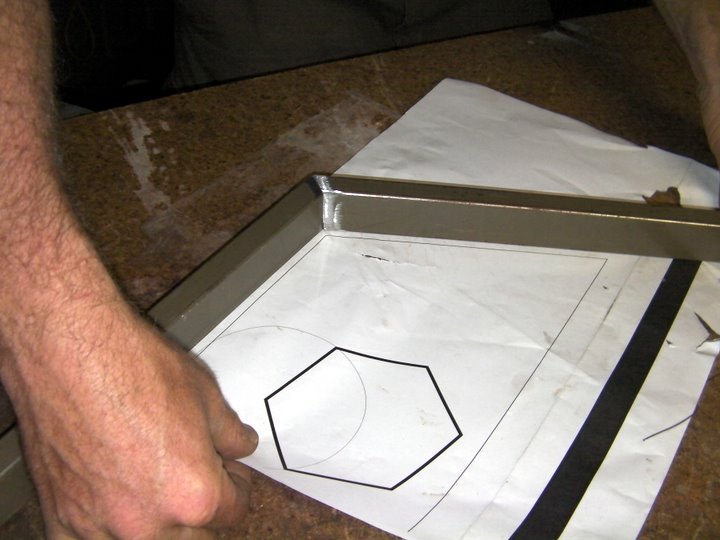 Hoped it was the right size, but it was bang-on dead straight and totally symetrical, everything else would follow... using the power of the hex.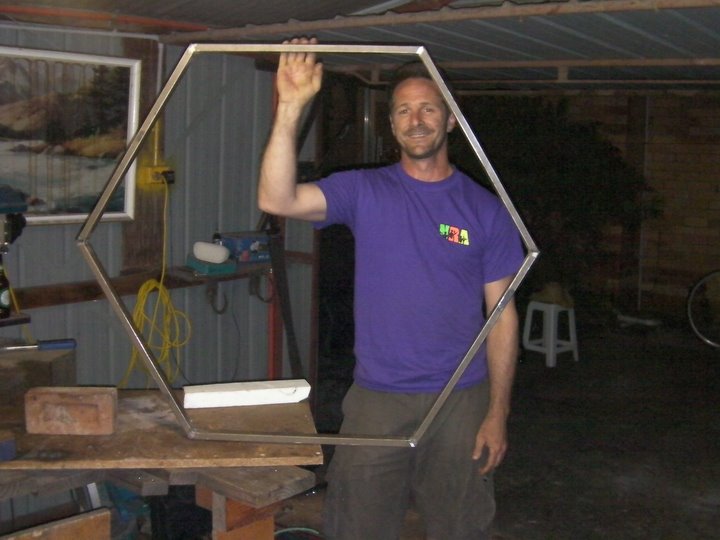 Turned out pretty well after a coat of paint...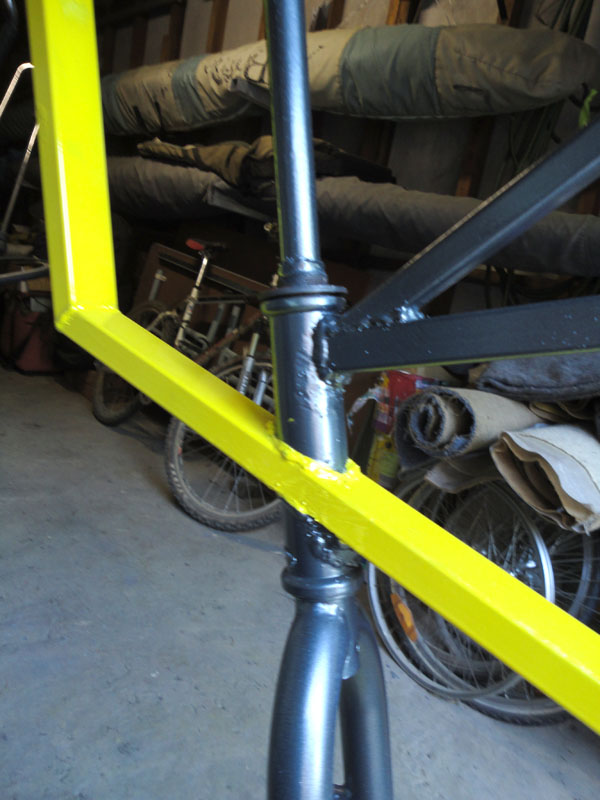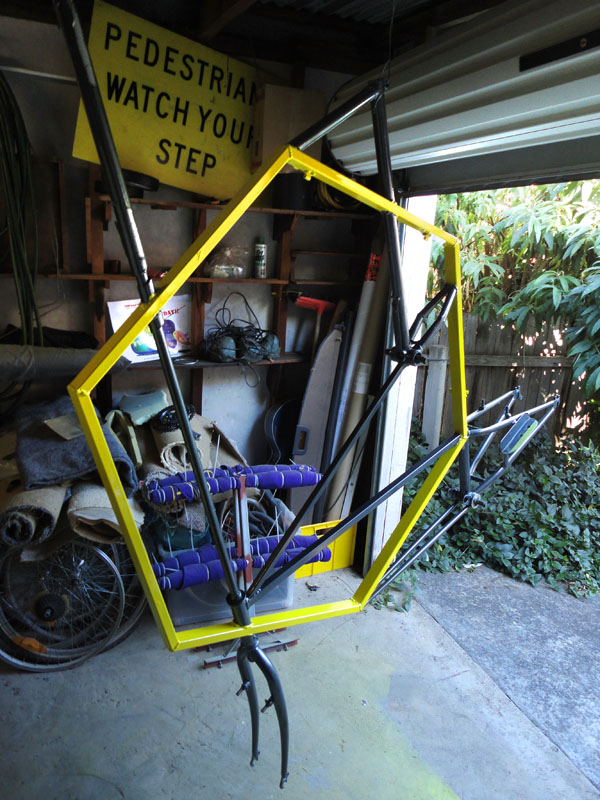 A quick test ride...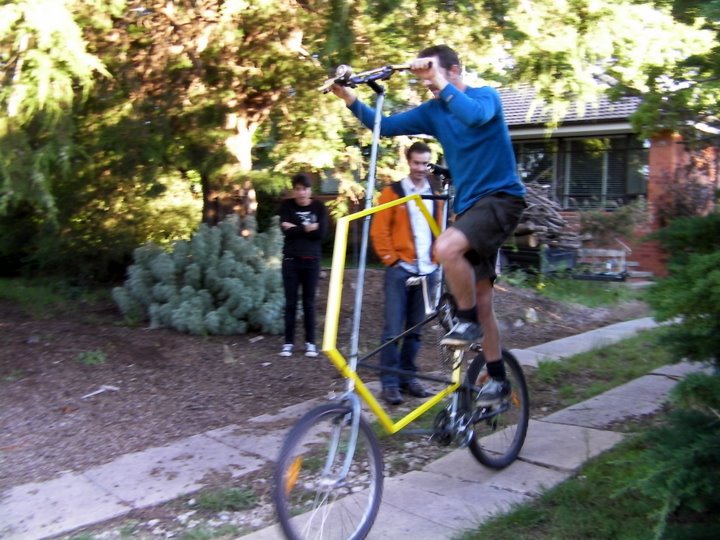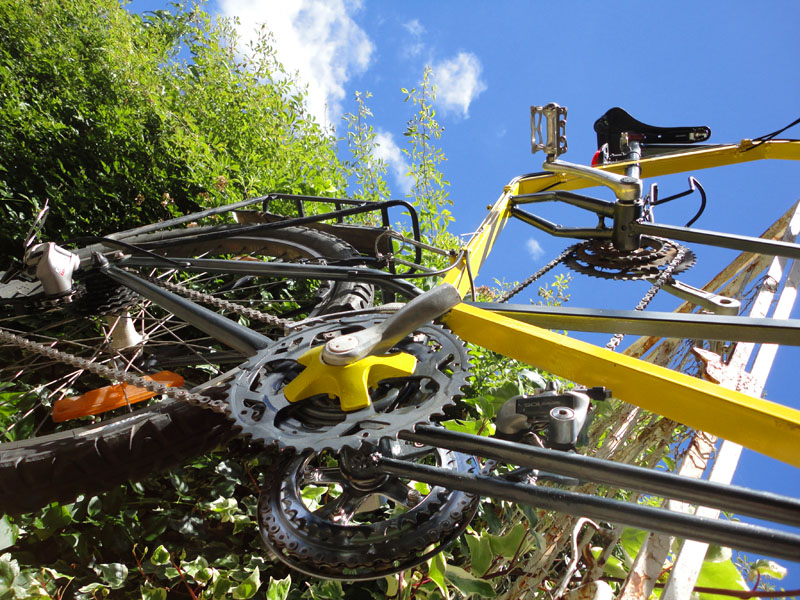 ...and off we go!!!